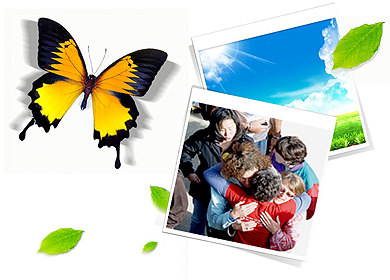 What can I expect from The Avatar Course?
The Avatar Course opens a window to the inner workings of your own consciousness and is made up of three sections. The goal of the three-section course is to guide you in an exploration of your own belief system and to equip you with the tools to modify things that you wish to change.
Section I: The ReSurfacing Workshop
Section I of the Avatar course (The ReSurfacing Workshop) invites you to connect with an expanded awareness of how your beliefs affect your life. It takes you behind the scenes of your consciousness to create more compassion and self-awareness. The journey includes various exercises (in group discussions and in private explorations) to allow you to determine for yourself if the relationship between beliefs and reality do, in fact, exist. The workshop is a wake-up call, awakening you to the unlimited possibilities of living deliberately and the opportunity to start making changes in your life immediately.
ReSurfacing is offered as a stand-alone 2-day workshop, or as the first 2 days of the full Avatar Course. The ReSurfacing Workshop uses 4 books: "Living Deliberately", "ReSurfacing", "The Avatar Path" and "Private Lessons." You may buy these in advance if you wish.
Section II: The Exercises
Section II of the Avatar Course (The Exercises) leads you to reconnect with an experiential awareness of your own existence and to create a reality that you prefer. It provides deeper access to your own mental programming to help you realize why certain aspects of your life have fallen short and what you can do to correct them.
You learn how to experience reality without judgment, separation, or distortion to replace stress with relaxed awareness. Section II requires approximately 4 to 5 days to complete.
Section III: The Rundowns
Section III of the Avatar Course (The Rundowns) explores the foundational beliefs that create the universe and presents a simple, highly effective technique for removing realities that act as barriers. An Avatar Master guides you through a series of rundowns to remove conflicts and limitations, which is followed by a series of solo rundowns that allow your body to address persistent conditions, compulsions and even pain! Section III requires approximately 2 to 4 days to complete.
The complete Avatar Course normally takes 9 full days to complete. The course teaches world lessons (experiential) rather than word lessons (intellectual). For this reason it requires a trained Avatar Master to guide you into the actual lessons already contained in your own consciousness.
Sign up a free introduction with Beth Edwards to learn more about transforming your life for the better.